Receive your FREE TEMPUR® Information Pack
TEMPUR isn't just about getting a wonderful night's sleep on a great mattress. To achieve a perfect sleep experience, there are three key elements, the mattress, the bed and the pillow.
To get a first-hand impression of what the TEMPUR Material is all about, order your FREE information pack now and go into a monthly draw to WIN 2 TEMPUR Pillows.
Your pack will include a TEMPUR Material sample along with our brochure where you will find the perfect product for your exact needs.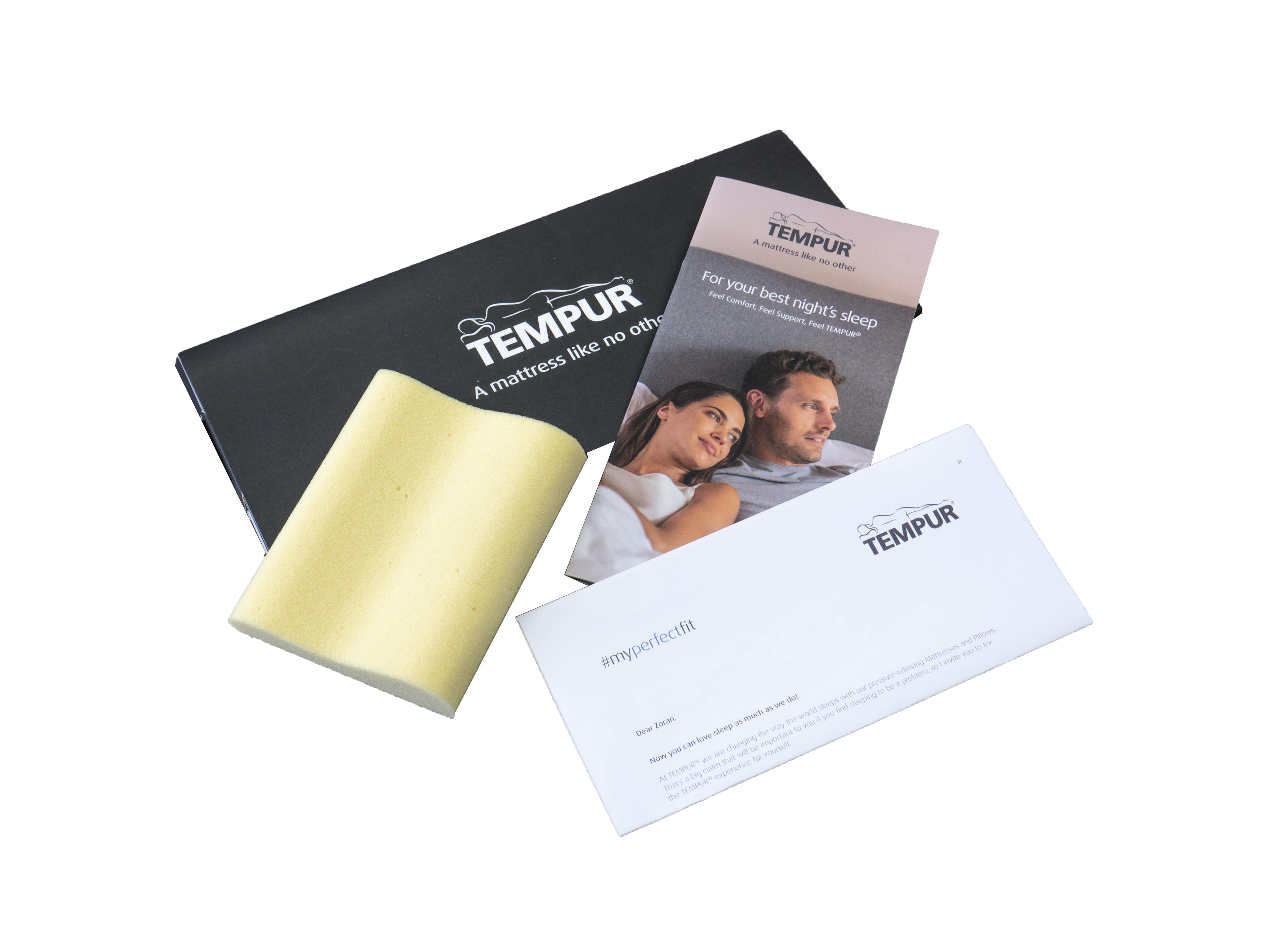 Take the first step to the perfect sleep experience today