TEMPUR® SUPPORTS EQUALITY
---
TEMPUR® goes full throttle for equality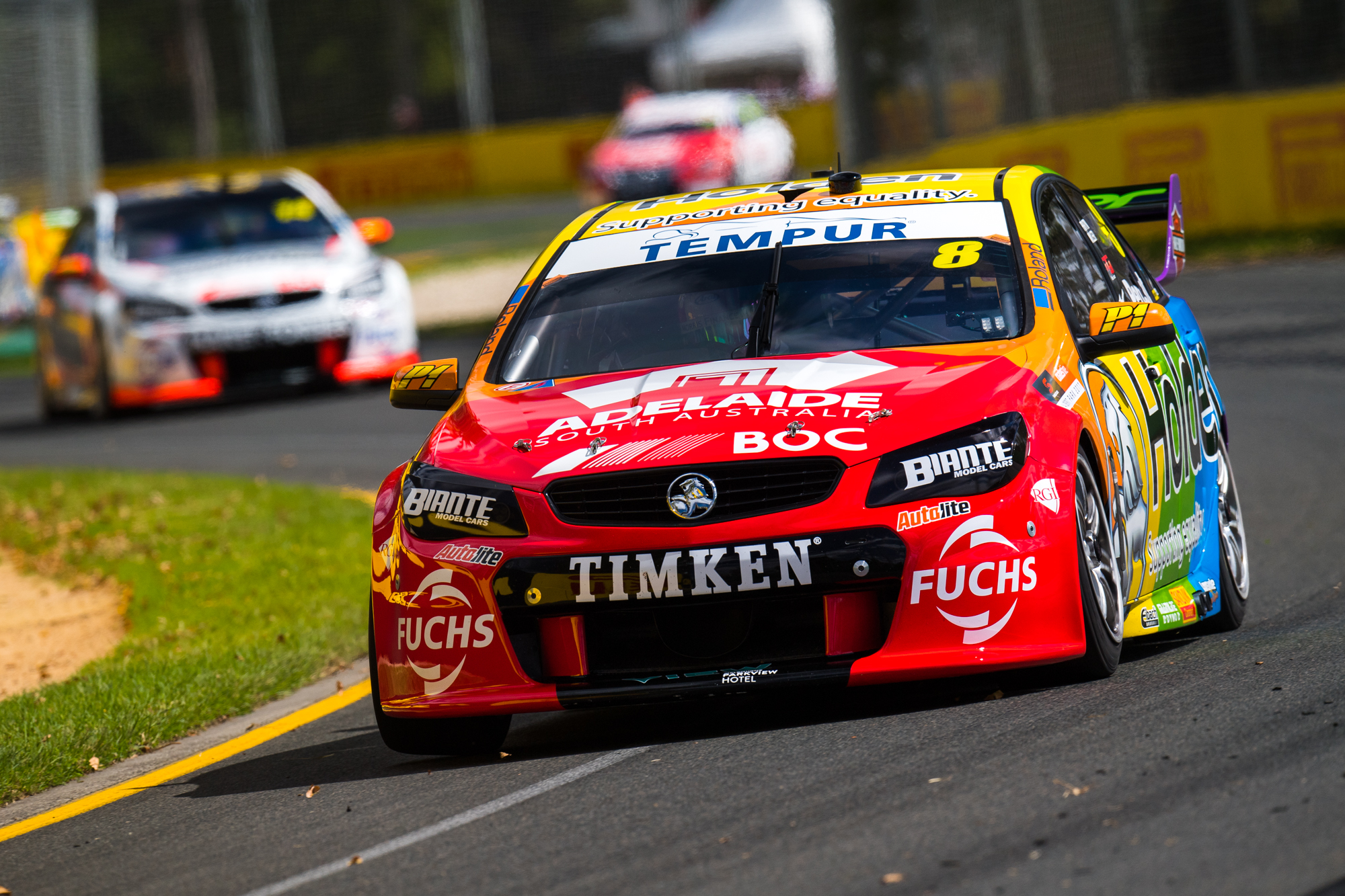 Nick Percat & TEMPUR on track at the Australian Grand Prix
Ground breaking new addition to the Supercars line up – the unmissable rainbow coloured Holden Commodore. Driven by Nick Percat for Brad Jones Racing, is to support everyone that fights for equality.
"It is about time everyone takes a stand and embraces the individual. It's beautiful when different opportunities, sports and people come together to make a difference", explains Jason Nicholas, Managing Director of TEMPUR Australia and New Zealand.
TEMPUR is a global company, with material first designed by NASA, and offers mattresses, adjustable beds and pillows in more than 80 countries to a diverse customer base. TEMPUR's ambassador program supports over 40 leading Australian athletes from diving, football, basketball and cycling. The bridge to motorsport was nearly inevitable.
"Sleep is something people take for granted. Science of sleep proves how important sleep is to performance and Supercar racing requires precision, consistency and awareness", continues Mr Nicholas.
"I raced for more than 30 years, so for drivers and our crews alike, we work long hours and most weekends, so sleep and recovery is imperative to how we perform", explains Brad Jones.
Matthew Mitcham, former Olympic diver and gold medallist, is a part of TEMPUR's Ambassador program and proud to be a part of this forward-thinking project.
"I think it's great to support such an important cause in this major event, it highlights the need for equality for thousands of Australians and millions of people across the world", says Mitcham.
Mr Mitcham continues, "I've asked team TEMPUR if we can do something to mark the occasion, and they've agreed to let me and Nick [Percat] giveaway a couple of pillows to some lucky people online." Keep an eye on the Tempur and BJR on Facebook pages for your chance to get involved.
"Brad Jones Racing is proud to be involved in creating awareness and applauds TEMPUR for partnering with us. We embrace the same core values of non-discrimination, diversity and inclusion and this weekend is a reflection of our commitment to diversity, inclusion and equality in the workplace."