Created by our top Danish designers and engineers, each mattress offers the same quality you can expect from TEMPUR® with a 7 year guarantee of restful sleep and peace of mind.
Discover More

Autentyczny materiał TEMPUR®
Our TEMPUR® Material is designed to conform to the shape of your body, absorb motion and relieve pressure in all the right places.

Duński design
Our top Danish designers and engineers stylishly craft a simple but sleek design that combines style and function perfectly.

Pokrowiec do prania
The avant-garde style mattress and pillow covers can be easily removed and washed at 40°C to keep your product fresh and hygienic.

Bez konieczności przewracania
Ground breaking TEMPUR® Material gradually returns to its original shape following compression, so there is no need to flip your mattress to experience its high performance qualities.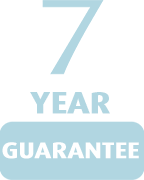 7 lat gwarancji
All of our mattresses are built to last a full 7 year guarantee.